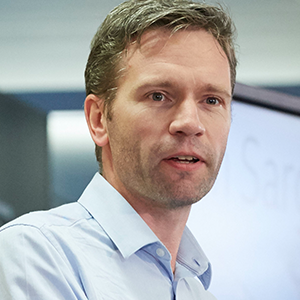 Tim Sargeant
Head of Product, Video & Live
Tim Sargeant has been working in media and broadcast technology for more than 20 years, and has experience across R&D, technology strategy, projects and digital products.
As Head of Product, Tim is responsible for teams of software and systems engineers delivering production tools and spaces used by the BBC on a day-to-day basis for creating video, graphics, and live-streamed output. Recently, he's been focussing on exploiting web technologies for media production.
He's a Chartered Engineer and passionate about developing engineering talent – being heavily involved with the BBC's engineering degree apprenticeships and is a governor at LTE Group, a large education, training and skills organisation based in the north-west of England.