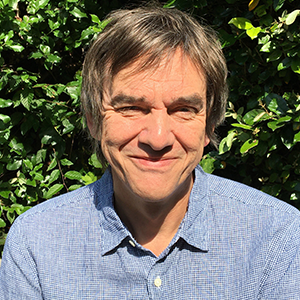 John Stemp
Senior TV Studios Technical Manager
For thirteen years he has looked after the technology in their dedicated TV studios.
He has worked in the television industry for over 25 years starting out in outside broadcasts. Since then he has been privileged to have work in all the major TV studios in and around London, some long since closed.
In a career in electronics spanning four decades, he has worked on projects developing Ground Penetrating Radar. These included mine field clearance in the Falklands, mapping underground pipes in New York City and even locating a murder victim in the notorious Fred West case.
John has always had and innovative approach to his work and instils this into his team of engineers. This allows Pinewood TV studios to accommodate large and technically complex shows. He has a hands-on approach to TV making and enjoys everything from sitcoms to panel shows.
John has never lost touch with his roots and still has a passion for designing and building electronic projects.