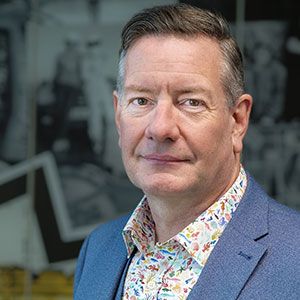 Ian Wagdin
Senior Technology Transformation Manager
Ian has worked for the BBC for over 20 years in a variety of roles from technical operations to technical innovation lead.
Currently he works in BBC R&D where is helps teams transfer technologies from the lab to the real word. He also has a role in identifying new technologies and how they may be applied by the BBC.
Having working in many areas of production operations Ian has a broad knowledge of production workflows. He was at the centre of bringing HD and fle based working to the BBC and in recent years has worked on pilots for UHD production.
He also has an interest in Live IP and how new technologies and ways of working can benefit production teams and audiences. Recently he is leading a number of industry initiatives looking at 5G and cloud based working.