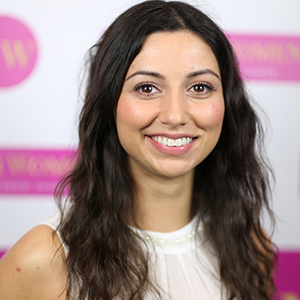 Emma Butt
Dubbing Mixer, ADR Recordist & Sound Editor
Emma Butt is a Freelance Dubbing Mixer, Dialogue and SFX Editor and ADR recordist with over 14 years experience in post-production sound. She began her career in Dublin working within a facility where she was nominated for an IFTA for "Best Sound for documentary" for 'My Fathers War' and again, for animated series '"Punky" which was the first animation to feature a main character and actress with Down Syndrome. She has been working in the UK industry for over 7 years, first as staff but then deciding to become freelance. She works across multiple genres from documentaries (both TV and feature), Drama, entertainment shows, short form commercials, and animations.
In her spare time she is a mentor, helping to support the next generation of filmmakers and creative talent. She is an advocate for diversity in Film and TV, and recently completed a
report on "Diversity in Post Production Sound'' through The Sir Lenny Henry Center for Media Diversity" which highlighted the lack of diversity and offered solutions as to how this
can be changed and improved. She has worked as a consultant with Audible UK on their "Off Mic" workshops which aim to improve diversity and inclusion across craft and technical
teams on audiobooks.