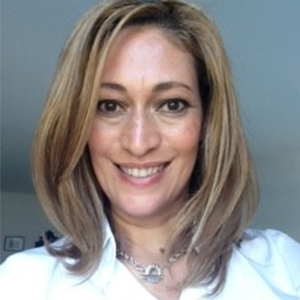 Bridget Bremner
Head of Production
As Head of Production for Sky Sports, Bridget Bremner's portfolio includes Formula 1, Cricket and Multi Sport (Darts, GAA, Pool, eSport, Rugby League, Netball, NBA, NFL). Her role requires Bridget to apply her wide broadcasting experience, particularly in Sports broadcasting, to working closely with multiple production and operational teams, technical teams, and suppliers, ensuring they all meet the technological and production standards and challenges, as well as people management requirements, across the entire production process.
 After joining Sky Sports as a member of staff, Bridget led and production managed Sky's coverage of English Premier League Football, English Football League, UEFA Football and a variety of other sports. She production managed Sky Sports earliest remote productions, for Sky Sports Live Broadcasts, from the British Army base in Camp Bastion, Afghanistan, in 2010. Two years later, in 2012, Bridget set up and managed all production facilities at the Sky Sports News Studio in the Olympic Park in Stratford, for the London Olympics, which also serviced both Sky News and Fox Sport. In her role as a Senior Production Manager, Bridget was at the forefront of Sky Sport's Premier League UHD broadcast, ensuring delivery both as Host Broadcaster and supplier of the World Feed.
 This past eighteen months has seen Bridget lead on creating and overseeing safe production processes and refining remoted production operations, enabling Sky Sports and its teams to deliver its broadcast portfolio safely and with new workflows during the Covid pandemic.