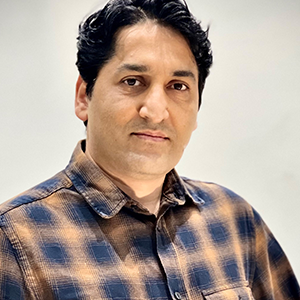 Ram Tripathi
Production Workflow Technologist
A young, dynamic, and lively person with more than 10 years of experience in the Film and Television Industry. I regard myself as a resourceful and knowledgeable and self-motivated, and hard-working individual with an in-depth understanding of emerging media technologies and their applications.
Born in the footstep of Himalayas, Nepal, I pursued my BA Hons degree in Television Productions from Bedfordshire University and MA in the Digital Post from NFTS, UK.
Being highly interested in Film, TV, and the web, I have worked in different areas of the media industry, performing different roles in both creative and technical areas. These include Digital Imaging on set, Digital Lab Operation DI Colour and Depth Grading, Online Editing, DI colour and Workflow Management and Training. Besides that, I am also interested in exploring new ideas, in-depth research, and new technologies.
Furthermore, I have been in the music industry as a composer and had a wonderful opportunity to explore the sound landscape during my early career days.
Currently, I am working as a Production Workflow Technologist at Netflix.